Sydney's Largest Specialised Clinics for Non-Invasive Body Contouring and Skin Rejuvenation!
WANT MEASURABLE RESULTS?
HERE'S WHAT WE CAN HELP YOU WITH:
WHY CHOOSE ELITE BODY CONTOURING?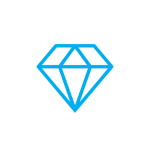 SETTING STANDARDS OF EXCELLENCE
Recognised Nationally for our achievements in the Non-Surgical Aesthetics Industry. We have identified and drive best practices in client care, treatment standards, clinical safety and training. Our mission across all clinics is to deliver luxurious clinical experiences at affordable prices. View our recent media features page to see our achievements over the years.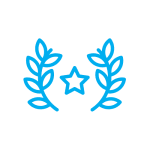 LEADING, MEDICAL GRADE TECHNOLOGY
Since 2015 we continue to stay at the forefront of technology, delivering consistent and measurable results. Our clinics are home to state-of-the art, TGA listed devices that have been backed by medical studies. We are the only clinic in Australia to measure results with InBody 770 Body Composition Scanners, located in all clinics. Trust your body with the best!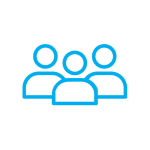 EXPERIENCED & QUALIFIED, SPECIALIST TEAM 
Our expert team has helped over 30,000 clients eliminate stubborn fat, tighten ageing skin and reduce cellulite, successfully & safely. We are able to achieve this high level of client satisfaction through our internal training and education programs and maintain this through our performance measurement programs.  View our reviews to see what our clients are saying.
WELCOME TO ELITE BODY CONTOURING
Welcome to Elite Body Contouring, Sydney's top rated LIPOcel Body Sculpting and Cryolipolysis Fat Freezing clinic for permanent fat reduction. We specialise in:
WHAT DO WE DO?
Do you have stubborn areas that just won't shift no matter how hard you exercise and diet? We can help. We are non-surgical body sculpting specialists, and our goal is to deliver consistent and measurable results to both our female and male clients with no surgery, pain or downtime.
WHY CHOOSE ELITE BODY CONTOURING?
We pride ourselves on our experience and invest in the latest medical grade devices to ensure our clients receive the best possible results. A recent example this year: we are the first clinic in Australia to feature the LIPOcel Body Sculpting, permanent fat reduction technology.
Each treatment is performed by a highly experienced and fully qualified body contouring therapist. You can be confident that your body is in good hands.
HOW CAN I GET STARTED?
Call our Rosebery Clinic on 1300 101 055 or our Leichhardt Clinic on 1300 101 054  and book in for a complimentary consultation today. Or email us at info@elitebodycontouring.rbdev.com.au.au.
ELITE BODY CONTOURING FEATURED ON SUNRISE!
Recently, Our Rosebery Clinic was Feature on Channel 7's Sunrise TV Program as the go to clinic for Non-Surgical Body Contouring Procedures. 
We offer the most advanced, non-surgical body contouring treatments including the most popular non-surgical lipo alternative, Cryolipolysis fat freezing in Sydney. Below is an overview of the different types of body sculpting treatments we offer in Sydney:
LIPOcel Body Sculpting is the most efficient, permanent fat reduction and skin tightening treatment. LIPOcel HIFU treats the following areas of the body:
Full stomach
Love handles
Lower abdomen
Inner and outer thighs and rear
Arms
Bra rolls
Cryolipolysis Fat Freezing reduces stubborn pockets of fat and is a great treatment for areas such as:
Stomach and love handles
Lower abdomen
Chin
Inner and outer thighs
Arms
Hips
Bra rolls (includes back part)
A combination of advanced, clinically proven technologies are combined to significantly reduce the appearance of cellulite.
Instant fat loss without any effort. Great for the stomach and love handles as well as the thighs, legs and buttocks.
Flattens fat cells and reduces the appearance of cellulite. Great for smaller, stubborn areas including the abdomen and thighs.
Facial Contouring and Deep Skin Tightening. HIFU (High Intensity Focused Ultrasound) is the latest technology for facial rejuvenation.
We use the latest generation in Radio Frequency Technology to lift, tighten and firm the skin on both the body and the face.
CO2 & Hyaluronic Acid infusing technology instantly plumps fine lines, wrinkles & promotes the production of collagen and elastin leaving your skin rejuvenated & rehydrated in under 5 minutes.